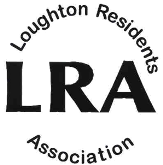 The Loughton Residents Association (LRA) is an independent group of people who want to make Loughton an even better place to live and work. LRA represents a wide range of ideas and concerns. We seek out the views of people in the community and ensure that their voices are heard. LRA makes great efforts to provide a public arena for the residents who care about Loughton.



More about LRA

, including how to

Contact us

and

our News Emails.


Local Plan

The High Court has dismissed a developer's legal challenge to the Epping Forest District Council's Local Plan, paving the way for the Council to submit the Plan to the Secretary of State for Independent Examination (the challenge could, if successful, have had a significant effect on the progress of the Plan).



See the Council's statement here

–

we will be considering the implications of the judgement.



More





Flats at 13 – 15A Alderton Hill – again.

New planning application to replace houses here with linked blocks of retirement flats with care facilities. Amendments to the previous proposal include changes to the front façade facing Alderton Hill, less bulk to the north of the site, fewer units (106 to 89), and a new zebra crossing along Alderton Hill.

Click here for more details, including how to comment.
Click here

to view related documents including plans.

Policing Loughton

Recently, residents have become increasingly concerned about crime, particularly crime by youths (and on youths). Marion Barclay arranged two public meetings at Loughton Club, ably chaired by Independent Cllr Stephen Murray, which were very well-attended by residents and by LRA Cllrs, and where residents could raise specific issues and the police could explain what they were doing.

Essex Police and the British Transport Police have stepped up activity in Loughton and nearby areas, with plainclothes and uniformed patrols, and "knife gates" at Loughton and Debden stations. You can follow the local police team on Twitter and Facebook - see here.



More

, including when to ring 999 (and when not to)


More from LRA

Watch out

for

Loughton Life

, delivered to all Loughton households twice a year.
Support

the LRA for just £5 a year to get regular email newsletters, plus get more frequent Loughton Life issues delivered to your door.
Visit us on Facebook

Visit us

on Twittter




See LRA's Privacy Policy
Promoted by Independent Loughton Residents Association, 20 Eleven Acre Rise, Loughton, Essex IG10 1AN.