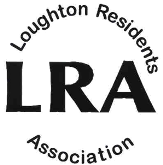 A voice for Loughton
LRA was formed because residents felt that the local government process did not consult with the people living in Loughton. LRA pioneered the demand for openness in local government and strove to get hold of the information necessary to make decisions. To do this, we decided to field local councillors on all tiers of government.

Your LRA Councillors

Making a difference - can you help us?
Have you thought of standing as an LRA Cllr on the Town or District Councils?

LRA Cllrs form the majority on the Town Council and are the second largest group on the District Council.
Training is provided and you would be part of a strong and experienced group.

To find out what is involved please contact Cllr Chris Pond on 020 8508 2361 or email us.
More
and More
Consulting residents
We try to assess and represent the views of the residents. This can be difficult, as often residents have divergent opinions on local issues. We hold a monthly open forum at the Farmers Market, where local people can express their views and give us information and raise issues with councillors and committee members. So that we can learn about local developments and opinions we have always published the names and contact details of our councillors and committee in our newsletter, Loughton Life.
Bringing people together

We want to unite the community rather than divide it.
We feel that national political parties are divisive at the local level. If LRA is opposed to an issue or development, it is our policy to offer sensible alternatives, and we strive to turn active proposals into reality.

LRA councillors
LRA sponsors councillors on all three tiers of local government in order to cut through bureaucracy and communicate between the three levels.
LRA councillors are able to access information about local issues and act as a voice for Loughton in the council chamber. See LRA's aims and objectives.
How LRA handles contentious issues. More
More on the LRA
Who we are and the Executive Committee
Background - the early days
Our newsletters

We also maintain links with other organisations, and work with them on specific issues. Among them:

Buckhurst Hill Residents Society
CPREssex
Hills Amenity Society
Loughton & District Historical Society
London Green Belt Council
National Organisation of Residents Organisations
Theydon Bois Action Group