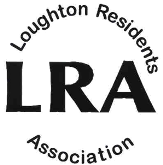 About LRA
LRA Farmers Market
On the first Sunday of every month*, you will find a wide range of stalls in Loughton High Road, selling a range of foods direct from the farm. The market is held 9.00am - 2.00pm, opposite The Last Post. Residents have been delighted that this regular space gives them the opportunity to meet each other.


LRA started these Sunday Farmers Markets in July 2002 as a way of meeting a need in the town. We had no experience of managing markets, and we had no stalls or other equipment, so we turned to Hughmark Ltd. LRA takes the bookings for stalls, but Hughmark supplies the stalls and collects the rents from the traders; LRA receives no money for arranging the Market.

We continue to work to maintain the variety and number of stalls.

Most months, LRA has a display with a topical theme about the town, and a 'help point' where residents can consult LRA councillors or members of the LRA committee.
Items for sale include fresh organic vegetables, handmade cheeses and butter, free range eggs, various meats, including wild boar, honey and preserves, apple juice, cakes and a large selection of plants.

LRA has a stall selling second-hand books. The money raised on this stall contributes to the cost of the LRA displays at the Market and other running costs.
LRA also helps local charities
and voluntary organisations
by offering two stalls free of charge each month.


To book a stall contact Pauline


*There may be an extra market just before Christmas. Depending on which day of the week New Year's Day falls on, there may not be a January market.