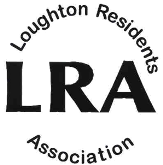 To contact us
To raise an issue, to give your views, or to offer help
contact@loughtonresidents.co.uk

To give feedback on our website:
david.linnell@loughtonresidents.co.uk


Your privacy
LRA exists to help residents and members with information or advice. No personal contact information will be passed to anyone outside of Loughton Residents Association.


Publishing information
Promoted by and on behalf of Independent Loughton Residents Association
20 Eleven Acre Rise, Loughton, IG10 1AN

Editor & webmaster: David Linnell and Steve Eaton


All content (unless otherwise specified) is © Loughton Residents Association 2016
LRA is not responsible for the content of external links.