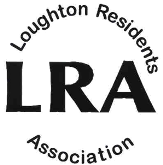 Featured News
Loughton Library

30 August 2019


Loughton Library is under threat of demolition and replacement by a smaller library under a block of flats.
The County Council plans to spend almost £800,000 to demolish the library and replace it with 27 new apartments for either sale or rent, along with a new library.
As reported in the Epping Forest Guardian,
LRA Cllr Chris Pond said that the development, just a short walk from the Epping Forest Special Area of Conservation (SAC), will add extra pressure on the wildlife that exists there.
He added a European Court of Justice judgement protecting special areas of conservation against development needed to be taken into account, and that replacing the library with homes would harm Epping Forest wildlife.
Cllr Pond called in the plan at a recent County Council Committee Meeting (read the details - item 7)
, however this was rejected on party lines by the Conservative controlled council. Much will now depend on the inspector's report on the Local Plan on safeguarding the SAC (read the latest here),
as this would be 27 extra dwellings, each with people, dogs and cycles etc within a four minute walk of the SAC.
Separately, the Town Council Planning & Licensing Committee agreed to register Loughton Library and Town Hall as an 'Asset of Community Value' with the District Council, and will let Essex County Council know they're doing so.